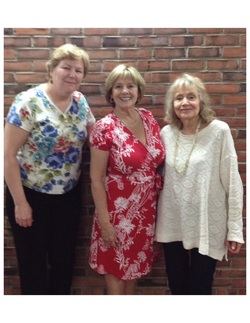 I am honored to have been named the fifth Poet Laureate of West Hartford for the years 2015 - 2017. The post gives me the flexibility to spread the appreciation of poetry with any project I choose. For example, the first laureate Maria Sassi, pictured on the right, established a biannual reading series at the Noah Webster House. My immediate predecessor, Ginny Lowe Connors, on the left, took on the ambitious project of placing poems on artistic weather-resistant stands in West Hartford's parks.
I knew instantly what I wanted to do. I plan to replicate, on a smaller scale, the work done by Robert Pinsky when he was U.S. Poet Laureate. Pinsky asked Americans to submit a "favorite poem" and write a paragraph about its significance to them. I recognized some of the poems. Some were new to me. But what took my breath away were the words of ordinary Americans testifying to the power of poetry in their lives. This project, called "America's Favorite Poem Project," was published and has a website:
www.favoritepoem.org
.
My goal is to take poetry out of the classroom, the library, and the writing workshop, to the streets. Perhaps my roots at a student in Berkeley are showing, but I believe we have as much to learn from readers of poetry as from writers. Over the next two years, I will be asking West Hartford residents to nominate their favorite poem and send it to me at
FavoritePoemWH@gmail.com
. I hope a book and a community reading will result.